You may have read up on our last blog post about what we've been up to since the onset of the COVID-19 pandemic in 2020. After such a challenging year, it almost felt like events were going to take more than just a few months to make a comeback. Lucky for us, with vaccinations on the rise and states opening back up, events are back and better than ever in 2021. It has been a slow process but we've been back and absolutely rocking it in 2021, and we can't wait to take you on this ride through what we've been up to this past spring!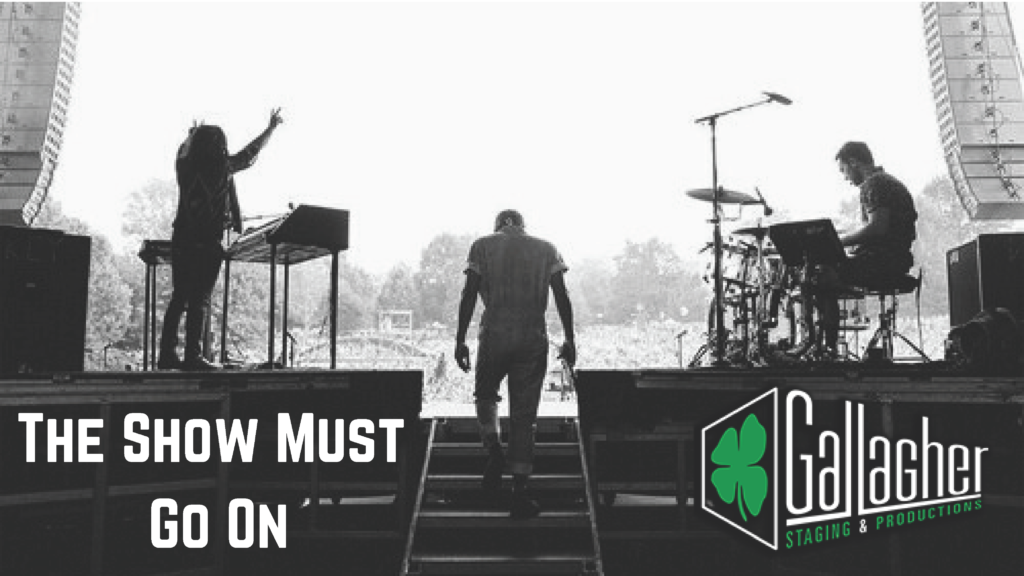 After restructuring our entire business around COVID-19 safety and civil outreach, we made a slow and steady pivot back to in-person event production. After developing Social Sanctuary, we have taken a new outlook on concert production and what it takes to put safety above all else. In this time of great change, we have developed and restructured our business to focus on the safety and support of all our employees, audiences, and clients in this brand new season of event production.
Something we've been focusing on in the spring was bringing events to life with comfort and safety at the forefront of everyone's mind. In this transition period, we worked hard with our clients to guarantee a safe and effective production value no matter what the event. Some of our projects? Well, we can't share EVERYTHING we've been up to, but we would love to show you just a bit of our hard work. Check us out and let us know what we can do to make your production goals a reality.
Machine Gun Kelly on The Ellen Degeneres Show: We created a custom set piece for Machine Gun Kelly's performance of his hit "love race" feat. Kellin Quinn on May 12th, 2021 for The Ellen Degeneres Show. The set in question? This wood framed box features CNC'd fascia pieces, scenic painting, and printed graphics. This piece featured a doll-like aesthetic that matched Machine Gun Kelly's production ideas, and guaranteed two spots for both MGK and Kellin Quinn. Simple yet effective, this set wowed and was an incredible standalone piece for the performance.

Staging at the San Francisco Opera: Live theater had to make a comeback, some way, somehow. Featuring a 80 x 60 Peaked Rain Roof, LED Video Wall Support and Lighting Towers, we helped San Francisco Opera successfully stage their month-long performance of The Barber of Seville from April 23rd through May 15th. Although a drive thru opera production, the show was a smashing success and wowed crowds for the four weeks it ran!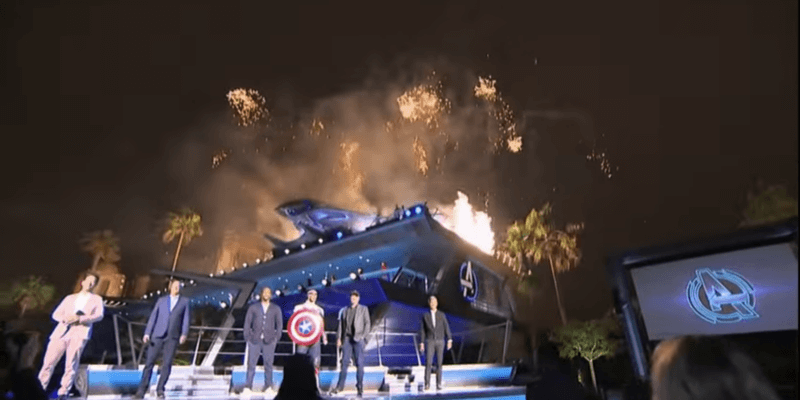 Disney Adventure Park's Avengers Campus Grand Opening: "Avengers, Assemble!" Our superhero crews built this beautiful, floating plexiglass stage and video wall for Disney Parks' Avengers Campus Opening Ceremony. We flew to the rescue and created this platform to help Disney continue to bring Marvel Comics to life. Featuring a floating plexiglass stage, along with a giant LED video wall, we couldn't have been more excited to contribute to the magic of opening day at Avengers' Campus. Two weeks' notice was the perfect amount of time for our team to go all-in on Disney's vision and we couldn't be happier with the outcome. With guest stars Anthony Mackie, Paul Rudd and all the Avengers' superheroes, the day was action-packed, and we are so glad our own team of staging superheroes could take part!
But that's not all. We have a lot more in the books for the next few months and we cannot wait to show you all we've been working on. Not only are we taking part in Toby Keith's new tour, When Country Comes to Town, but we've also been working tirelessly on some other tours, festivals, and event goals with our incredible clients to get the industry back up and running again.
Although this year has been nothing short of a challenge, success lies in working through the troubles and finding invaluable solutions. We've faced a thing or two in our time, but coming out of 2020 successfully and with new goals, projects, and hope has been an absolute dream. We're back and better than ever, and cannot wait to see what the rest of 2021 has to offer! Be sure to keep up to date by following us on Instagram, LinkedIn, and Twitter to see our latest projects and newest updates. Give us a call when you're ready to take back your stage with confidence!