Stage Backdrops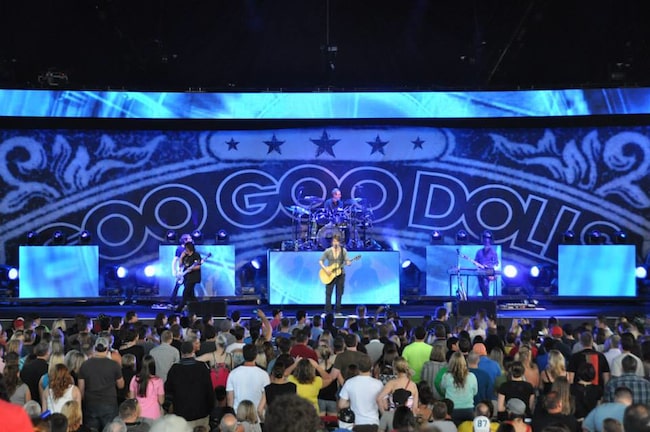 Our quality backdrops can transform any event, making it more aesthetically pleasing. We offer in-house, wide format printing methods that are the best in the industry, and are always fire retardant (F.R. or I.F.R) meeting marshall codes and regulations. Each digitally printed backdrop is accompanied with burn samples and flame certificates, putting our clients at ease.
Our printable material options include Vinyl, Mesh, Broadway, Celtic Cloth, Decal, Polyester, Satin, Felt, Dacron, and just about any other material imaginable.
Gallagher Staging can assist you in customizing your backdrop, ensuring an impeccable layout prior to print. Our specialized team of designers guarantees a prompt turnaround on artwork approval and is available at your convenience. In addition to backdrop printing, we provide structure and frame support that can be customized to any specification.