Although April 21 marks the date dedicated to our home, we should recognize every single day as Earth Day. One of the most devastating statistics of the mistreatment of our home is the rapid mass production of plastics.
A disheartening July 2017 study on the production of all plastics was published in The Journal of Science Advances.
How much plastic have humans produced?
Since 1950, we have produced 8.3 billion metric tons of plastic. Half of that was produced during the last 13 years. To give you an idea, 8.5 billion metric tons is equivalent to: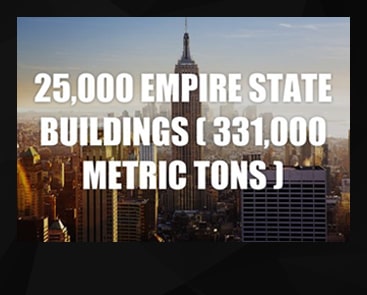 In our step to be more green, Gallagher aims to drive a new environmental standard for our industry. In February 2018, Gallagher provided BPA-free water bottles for the entire team at every location. To eliminate the purchase of plastic disposable water bottles, we have installed water filtration stations at each location.
Our Flowater filtration system not only eliminates our contribution to plastic waste, but also provides the most purified drinking water on the market. The station even notifies the user how many disposable bottles have been saved from the landfill since the filtration system's first day of installation – over 1,500 saved bottles at Gallagher Staging over the span of just two months! See our system in action in the video below.
Why should we ban the disposable plastic water bottle?
Globally, 1 million plastic bottles are bought every minute – that's approximately 20,000 per second, concluded Euromonitor International in The Guardian. In 2016 alone, Americans consumed about 50 billion plastic water bottles.
How much plastic will we produce?
By 2050, we are expected to produce a total of 34 billion tons of plastic if the same global rapid rate continues, or plastic amounting to: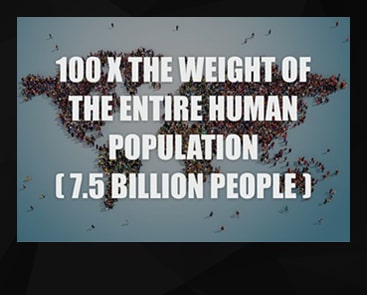 How much plastic becomes plastic waste?
Of the 8.3 billion metric tons of produced plastic, 6.3 billion metric tons has become plastic waste. A mere nine percent of this waste has been recycled.
Where does plastic waste end up?
6.3 billion metric tons, or 79% of plastic waste accumulates in landfills where much of it will end up in the natural environment & eventually our ocean.
Between 5 million & 13 million metric tons of plastic ends up in our ocean each year. According to the 2016 Ellen MacArthur Foundation report on the future of plastics, the amount of plastic waste in our oceans will outweigh the fish by 2050.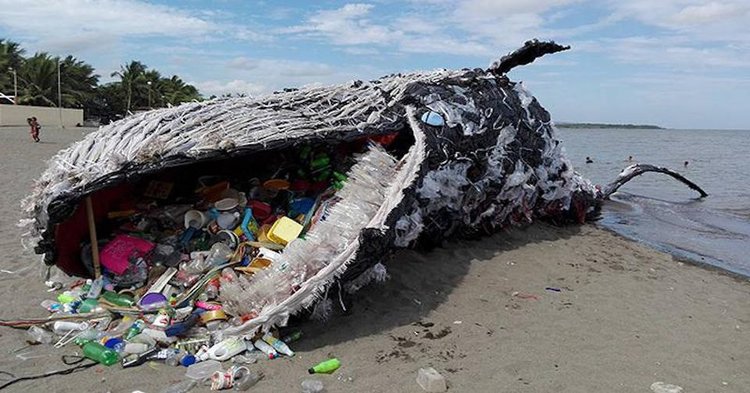 "You cannot get through a single day without having an impact on the world around you. What you do makes a difference, and you have to decide what kind of difference you want to make." – Jane Goodall