Everything you need to know about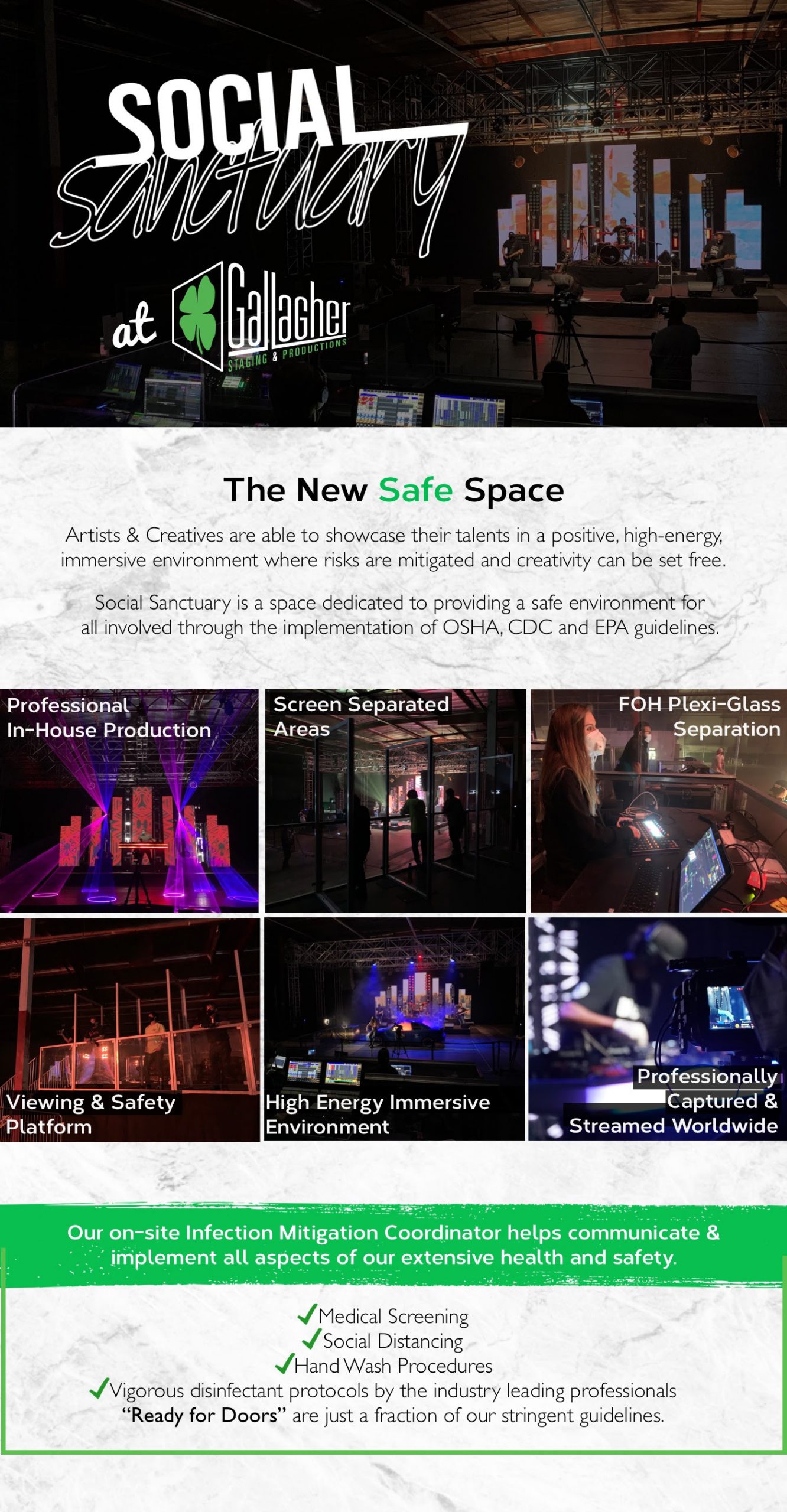 Social Sanctuary was founded by a collective of industry professionals who saw an opportunity to carve out a safe space for creatives during COVID-19 and made it happen. Our focus is not only to produce an experience that far surpasses any in-home production but also to provide the safest environment possible for everyone involved.
Safety for Everyone
All personnel (talent, crew and media) are registered in our database at check-in and undergo a brief medical screening prior to entering our performance space. PPE is required to be worn at all times,
and communal areas and technical equipment are regularly and professionally disinfected. Social distancing (a 7-foot minimum) is also enforced for attendees on the premises.
STREAMING LIVE – ROCK
STREAMING LIVE – REGGAE
Live streaming support for performances are available through Instagram Live, YouTube, Facebook, Twitch, and more.
A simultaneous live stream can also be distributed to an artists' desired platform to allow them to connect directly with their fans.
Click here for more details on Streaming!
GET IN HERE!
CLICK BELOW if you are the Artist, Guest, Photographer, and would like to review Venue Procedures.