Seating Platforms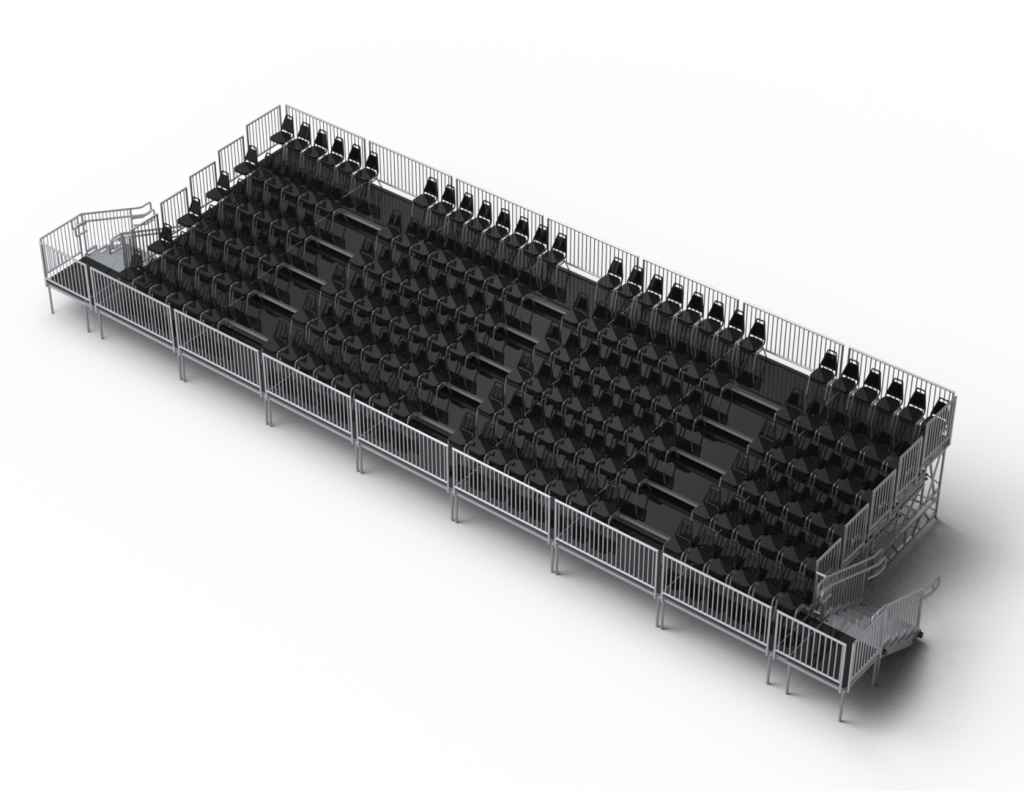 Seating Platform Rental from Gallagher Staging.
Gallagher Staging's versatile and reliable seating platform rentals are perfect to seat audiences of all sizes. Our seating rentals can maximize seating capacity for both large and small events. In addition, our support systems are designed for quick and easy assembly, making it simple to produce multi-tiered seating platforms, built to your desired aisle depth, height, and location.
All of our seating platform rentals are designed in accordance with building and safety engineering requirements.
Need to include an ADA ramp, or ADA lift for your platform? Gallagher has an inventory ready for you.